We are delighted to introduce the esteemed artist, Mia Tavonatti, the creator behind the stunning Lantern Bay Park Stair Mosaic. Mia's meticulously crafted design, having earned the Arts Commission's approval, served as the foundational blueprint for a vast array of handmade ceramic and fused glass tiles. This masterpiece is the result of a collaborative effort involving Mia and her committed team of local artists, in addition to six "Artists in Residence" from locations as diverse as Australia, Puerto Rico, and Canada. Augmented by the contribution of student interns and dedicated volunteers, the group realized thirteen detailed 4'x8' mosaic sections over a span of a year. These sections were then transformed through precision cutting into 118 unique strips, subsequently adorning the step risers. The intricate process reached its zenith with the polishing of the final tile on August 11th.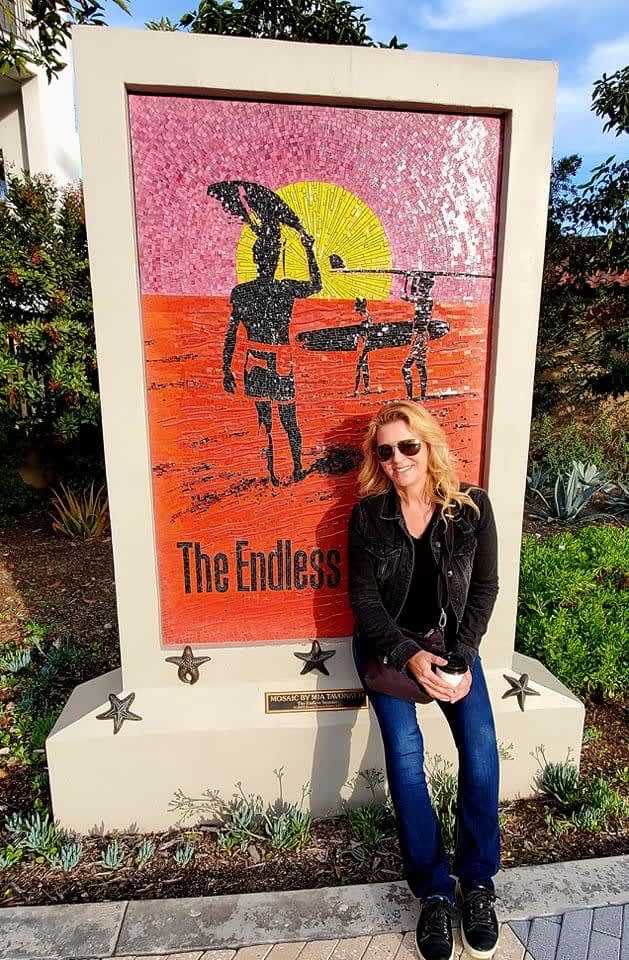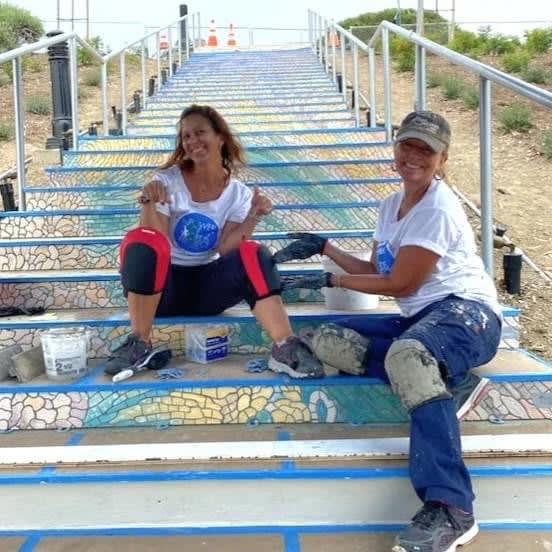 We are elated to announce a ribbon-cutting ceremony slated for Wednesday, August 16th. Post the ceremony, an intimate meet-and-greet with Mia Tavonatti beckons attendees at the new, upscale Old Acre Winery, just across from the magnificent mosaic installation.
Old Acre Winery opened its doors in the Dana Marina Plaza last month. offering wine by the glass or by the bottle from its boutique winery in Napa Valley. From 6 pm to 9 pm, attendees have the option to purchase fine wines while diving deep into conversations about Mia's artistic contributions and vision that have significantly elevated our city's aesthetic.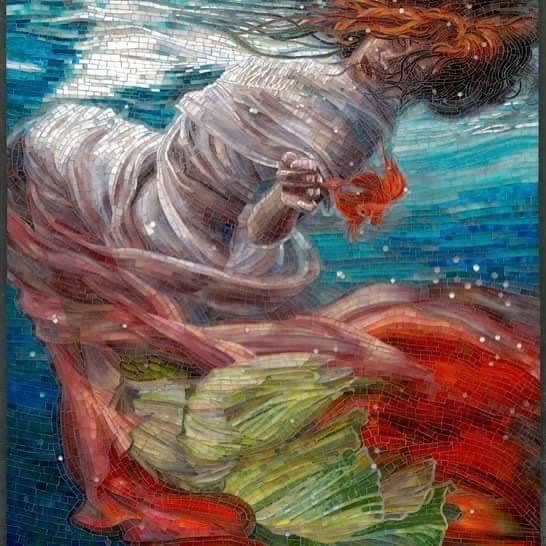 .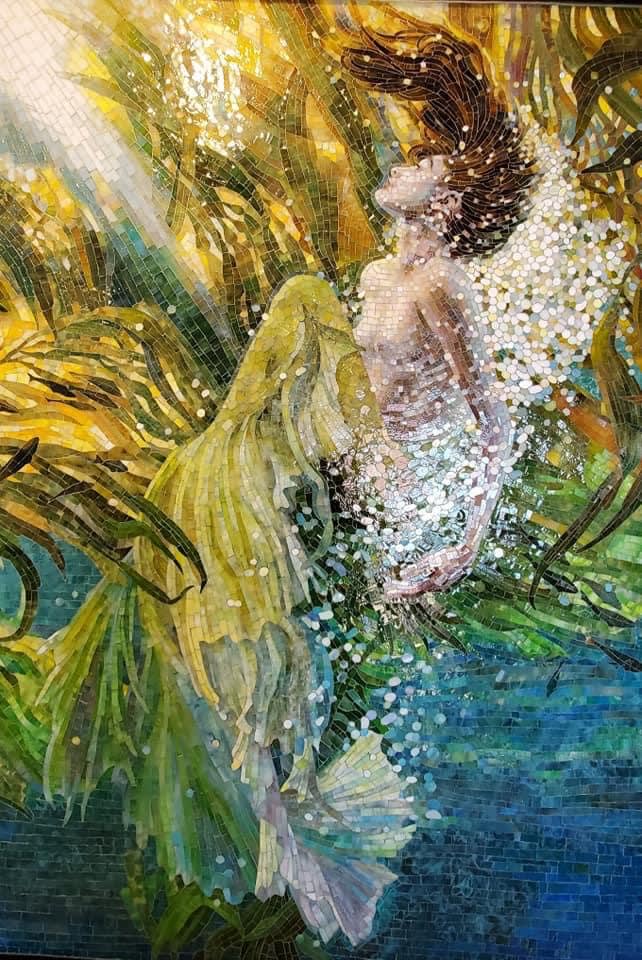 .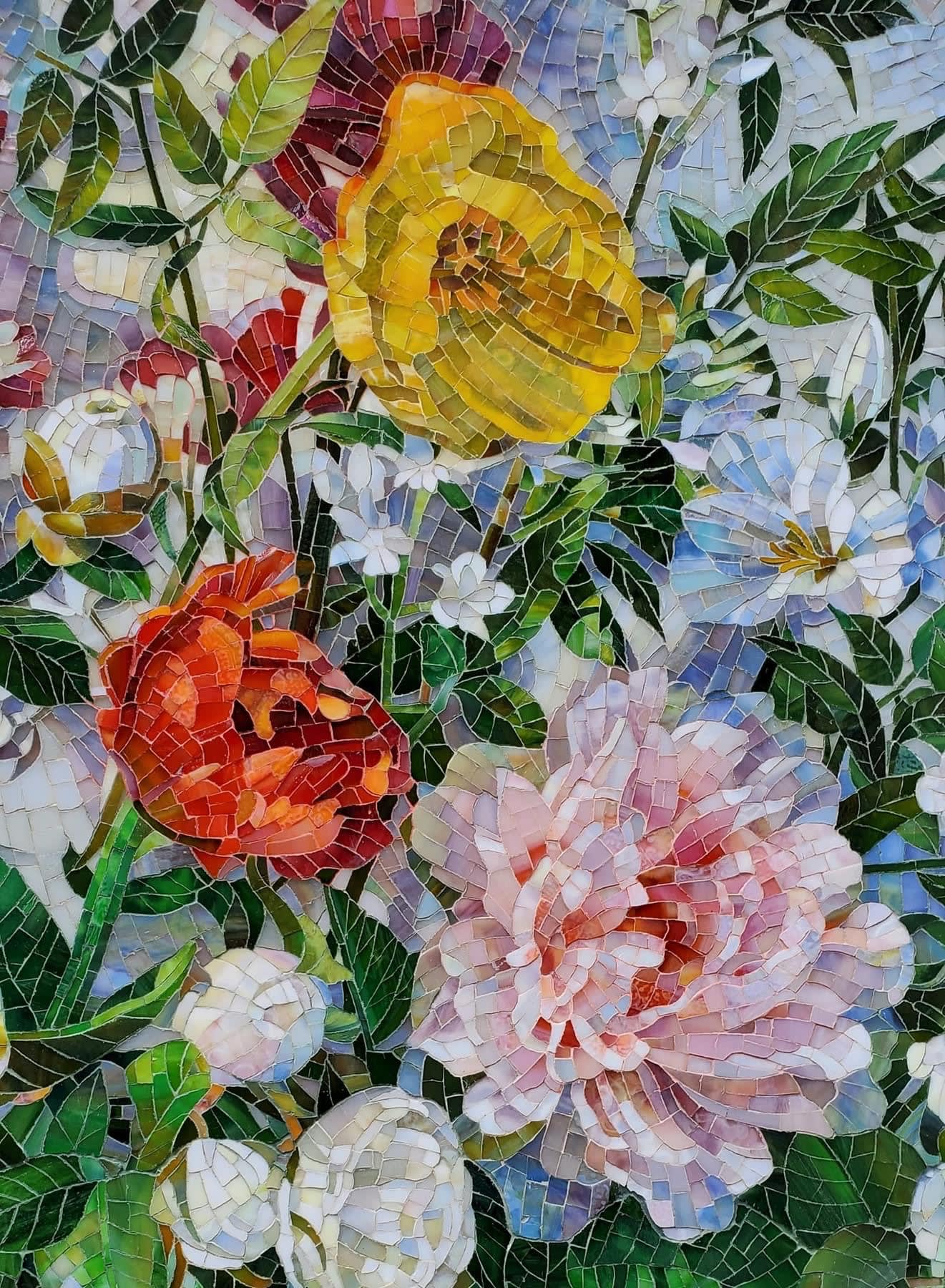 For art aficionados, it's worth noting that Mia's entrancing works can also be admired at the renowned Woods Cove Art Gallery. For those interested in the detailed journey of the Lantern Bay Park project from its inception to its grand reveal, a comprehensive account awaits at www.facebook.com/miatavonattiproductions